| | |
| --- | --- |
| STUDI • MARIANO TOMATIS ANTONIONO | |
Rennes-les-Bains 3-Dimensional alignment
WEAR YOUR 3D SPECTACLES AND JUMP INTO THE PHOTO! • JULY 10, 2007
In 1982 J.-P.Deloux and J.Brétigny published the picture of a painting with a bishop and two priests; in the background you could see a cross, the church of Rennes-les-Bains and a mountain:
According to the authors, it would have been a clue left by Henri Boudet on a path towards le Cap-de-l'Homme, where a menhir with the face of king Dagobert (according to Pierre Plantard) had been found. The alignment can be seen in the cemetery of Rennes-les-Bains (and found in Gérard de Sède's L'Or de Rennes), but no one has ever seen the real painting, which probably never existed outside the book. Its picture was probably given the two writers by its author: Pierre Plantard, willing to suggest links between merovingian mythology and Henri Boudet.
This 3D photo, taken by Mariano Tomatis Antoniono, can be seen with a 3D pair of spectacles: download the hi-definition version and be amazed!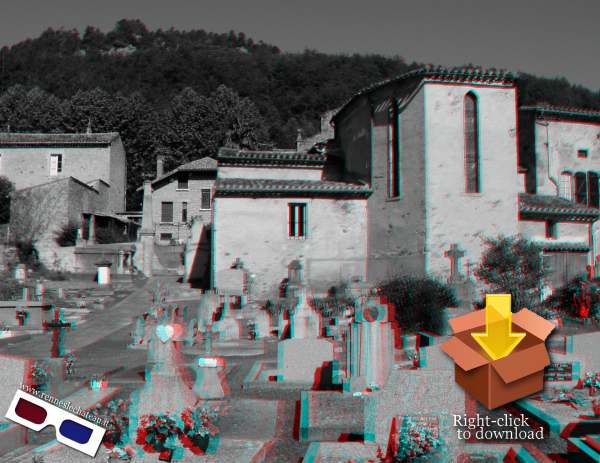 This is the original colour photo of the cemetery: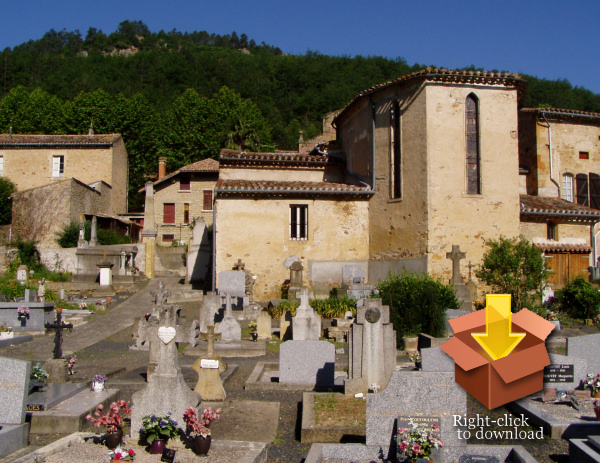 ...and this is the map published by Gérard de Sède!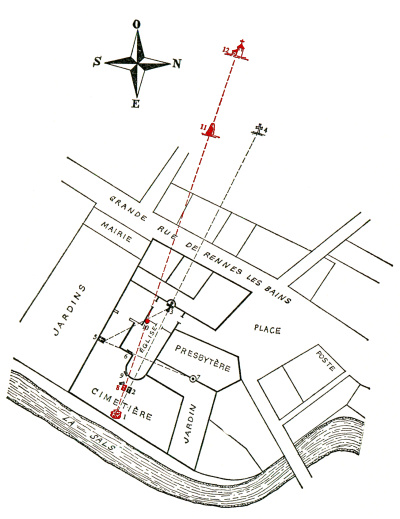 This is the painting with the alignment: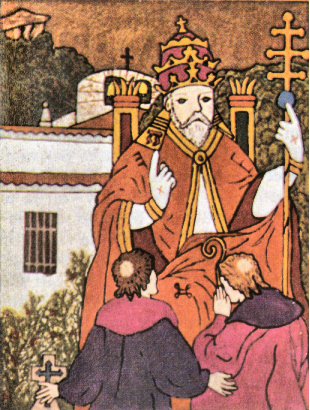 The painting published on 1982 by J.-P.Deloux and J.Brétigny
The painting has been analysed in deep in the long study by me, published on Indagini su Rennes-le-Château #9 (pages 424-430), with the title "Le tableau du pape à Rennes-les-Bains - La toile introuvable qui montrerait la Ligne du 17 janvier":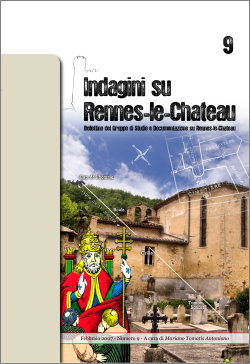 »» Download the article from here (Sorry: in Italian language!) ««