Original source of Great Parchment
renneslechateau.it
says "Merry Christmas!" to all visitors with a tasty gift: for the first time, a scan of the Latin Gospel which inspired the Great Parchment of Rennes-le-Château is available for the download, thanks to the documentary work of Mariano Tomatis Antoniono!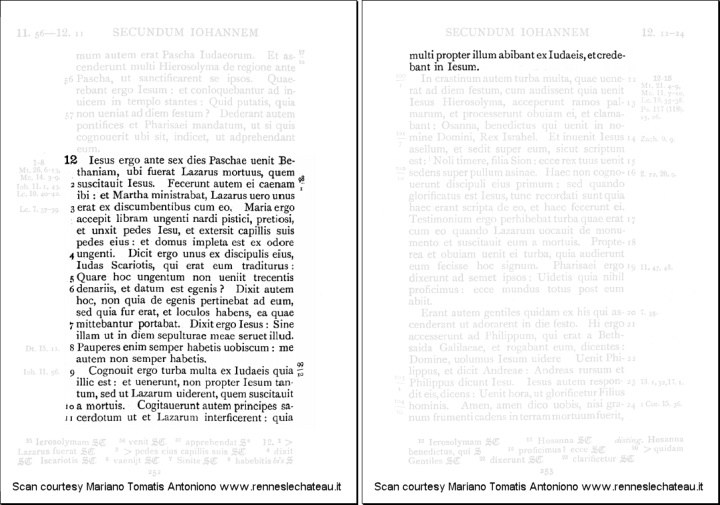 It comes from the famous
Novum Testamentum Latine Secundum Editionem Sancti Hieronymi
, edited by the Bishop John Wordsworth and professor Henry Julian White.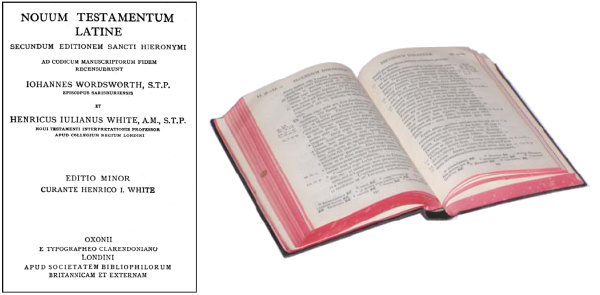 Located by Bill Putnam and John Edwin Wood, so far it has never been made available on the web, and it is a great pleasure for us (Italian
Gruppo di Studio e Documentazione su Rennes-le-Château
) to offer it
freely
to researchers, together with a complete and detailed analysis written by Mariano Tomatis Antoniono of the process of creation of the parchment. It is available here:
Detailed analysis of the Great Parchment of Rennes-le-Château
The analysed process reveals two interesting details which have never been studied enough (being the proof that always new details come out with a deeper analysis, also after 40 years from the first time it was published):
1) The message in the Great Parchment is wrong! The first decrypted word is not BERGERE but BERGETE, with T! It is obviously due to an error by the its creator. In any case, the intertextual analysis provided by Mariano Tomatis makes easier to locate that error and other two errors which "corrupt" the well known message.
2) The Knight's Path used during the process of creation of the parchment is the one given by Euler in 1759 which can be downloaded from here:
http://math.dartmouth.edu/~euler/docs/originals/E309.pdf
In his French article, Euler suggested some techniques in order to generate new paths from the one given. The author of the parchment did used the path suggested by Euler - as you'll see in the linked article by Mariano.
Merry Christmas to all of you!